Mercy Adam is one of the wheelchair beneficiaries.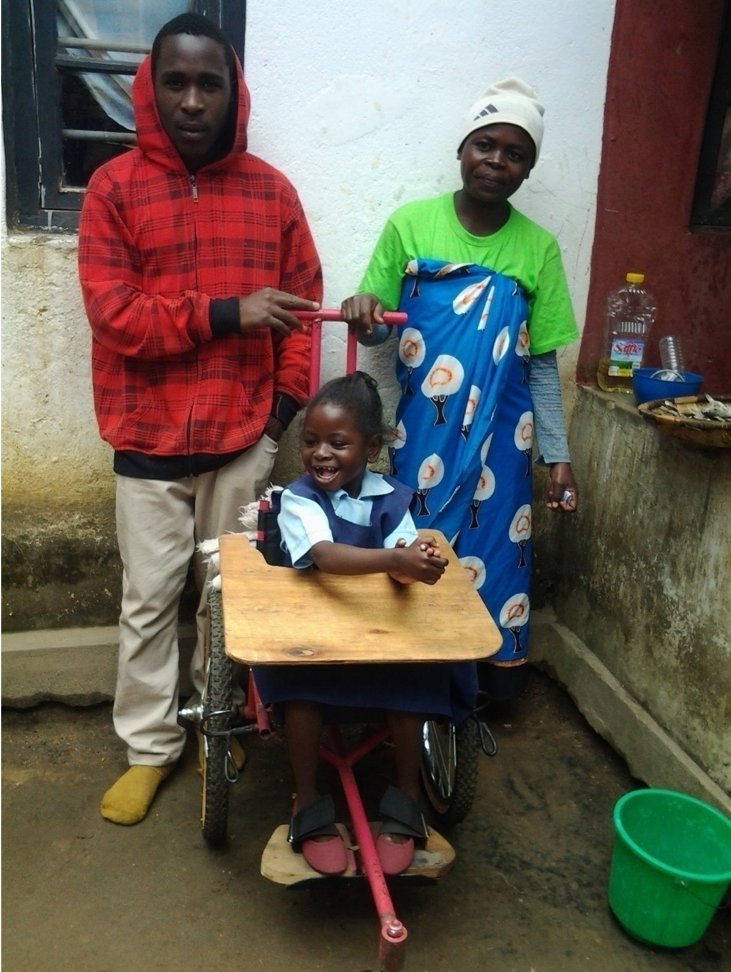 She is a five years old girl and the first born child in a family of two children. Her parents went to South Africa to look for greener pastures and was left in the hands of her aunt who stays at    Bangwe township in Blantyre. She started staying with her when she was two years old.
Then she was not able to crawl, sit or stand and walk. She used to spend most of her time lying on a mat. She could not play with her friends. At the age of 4 she gained some trunk stability that meant she started sitting but not upright. Her aunt then thought of taking her to one of the schools that provides special needs care (Forum for the Development of Youth with Disabilities (FDYD) within the city.
While at school, Mercy used to sit on a chair tied up with a cloth and could hardly use her hands for other activities such as playing with toys. If tired of the chair, they used to put her on a mattress in a corner due to poor trunk control. She hardly played with her colleagues and used to have her break times in the classroom. Her teacher said "Mercy's attention in class was not that good and she was not active in class."
Mercy's aunt said that she used carry her from home to and from school which is about 5km from home and there after she could feel pain. She was not free to do any income generating activities because of her condition and could not afford leaving her alone. Her aunt also used to have small loans from various individuals to buy food and could repay them with the money her brother used to send them to be using at home though not enough.
Now that she is having a wheelchair, her quality of life has changed so that she is able to go to school, play with friends and enjoy break times together with her friends. She sits on her wheelchair.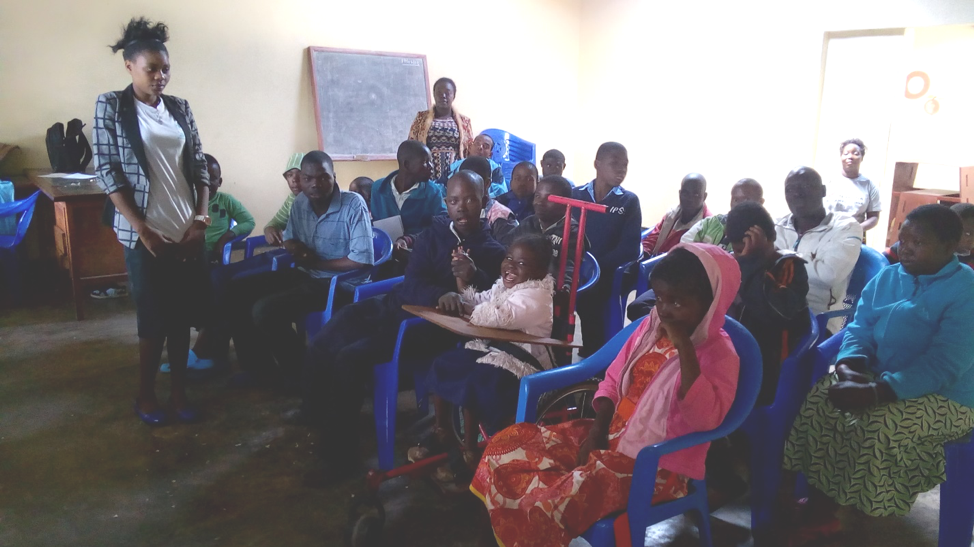 Her aunt no longer carries her for a longer distance of 5 km but rather 300m due to the environment where they are staying. It is because of this that her aunt carries her and a wheelchair to the main road that is at a distance of 300m from home. And below is how she does it: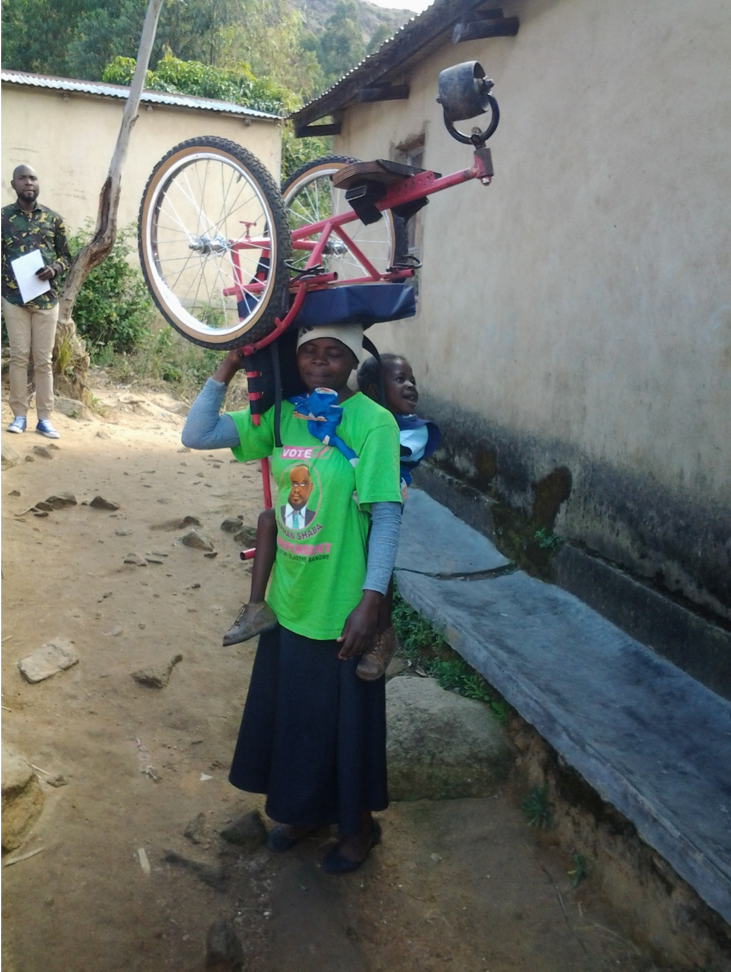 When back home she plays with her colleagues and people around their home.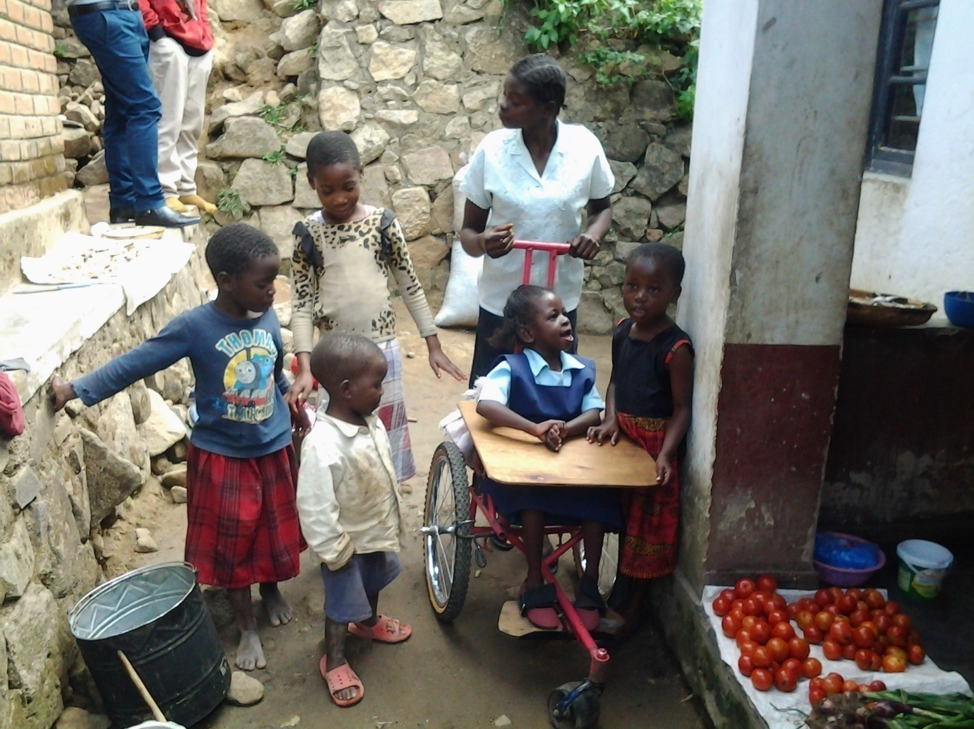 During break time she joins her friends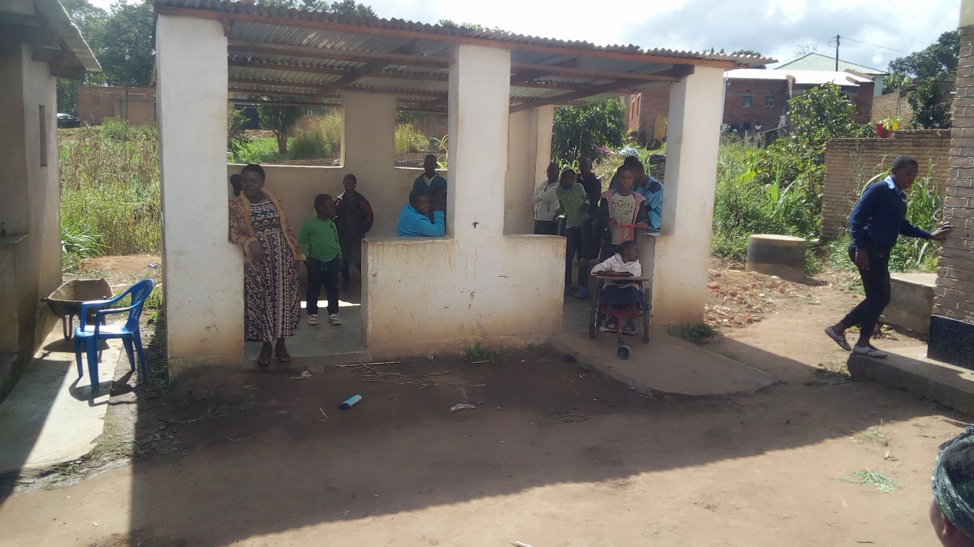 It is for this reason why we at the Queen Elizabeth Central Hospital through Friends of Sick Children in Malawi are thanking Kitchen Table Charities Trust (KTCT) for their very kind gesture and their continued support to the children with mobility challenges in Malawi.
Letter of appreciation from the Queen Elizabeth Central Hospital, Blantyre, Malawi.